Let the feelings bloom.


When you see the beautiful ocean,
When you catch sight of pretty flowers,
When you watch a movie that makes you cry,
When you confess your feelings to someone,
or when you are being confessed to...

When your heart comes alive as you are moved by different emotions...
Excitement, glee, sadness, anxiety...

When you try your best to show others the real you
and convey what you really want to say...
That is when communication is most powerful and
truly resonates with others.

We want to move.
We will use our visual communication techniques to move the hearts and minds of others.

We will design the most effective motion to help clients' feelings bloom.


30th April 2014
bloomotion inc.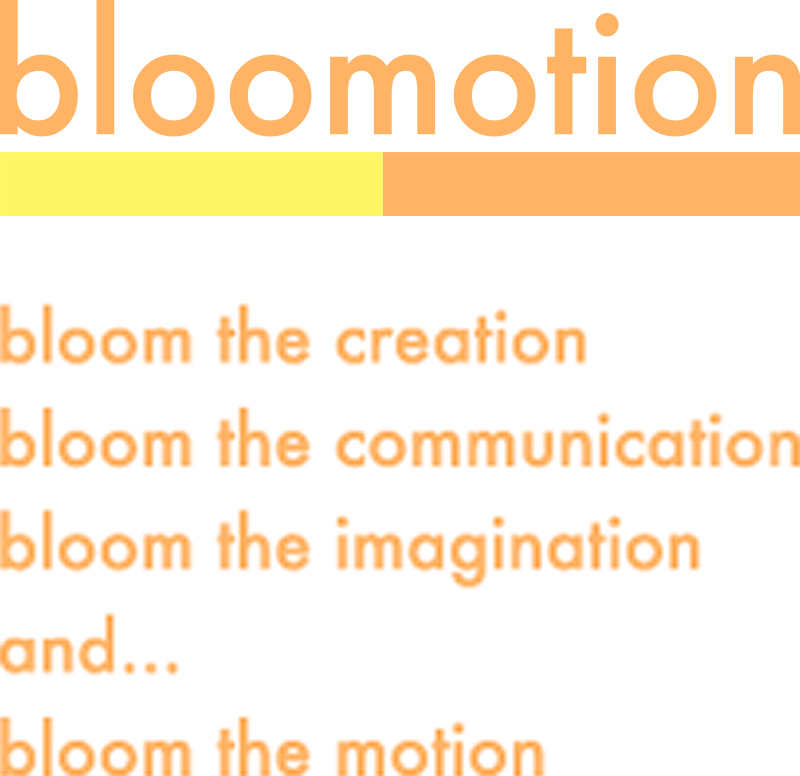 Company name:
bloomotion inc.
Headquarters:
MA Bldg. #302, 2-7-7 Minamiaoyama, Minato-ku, Tokyo 107-0062
Founded:
April 30th, 2014
Representative:
Koji Hakamata
Capital:
10,000,000 yen
Business description:
Creative Agent / Consulting LINE
 ・Planning and development of communication strategies, consulting services
Production LINE
 ・Creative planning with a focus on video content, scenography and online content
 ・Production, direction and design services
Development LINE
 ・Planning and development of original content
 ・Planning and development of software, applications etc.
Creator Management LINE
 ・Management of creative artists and agent services
MAIL: